Get in front
of the right people
at the right moment.
When people are searching they do it with intent. If your digital ambitions go beyond just "having something nice". If you want a site that converts, that drives business, then let's talk.
1.
Creating the Flow.
In the past, you may have had agencies asking you to approve a sitemap based on a flowchart and some rough images. But modern website pages aren't independent of each other. Good websites are built like choose-your-own-adventure stories with each section flowing into the next, creating a narrative for your users. To help visualize this, we quickly build interactive, low-fidelity mockups of your site that can be tested on your laptop and mobile phone. Instead of dummy text, we inject real titles and key selling points into the content, allowing you to easily see how it all flows together. Together we will discuss and quickly change, add, delete entire sections until it feels smooth.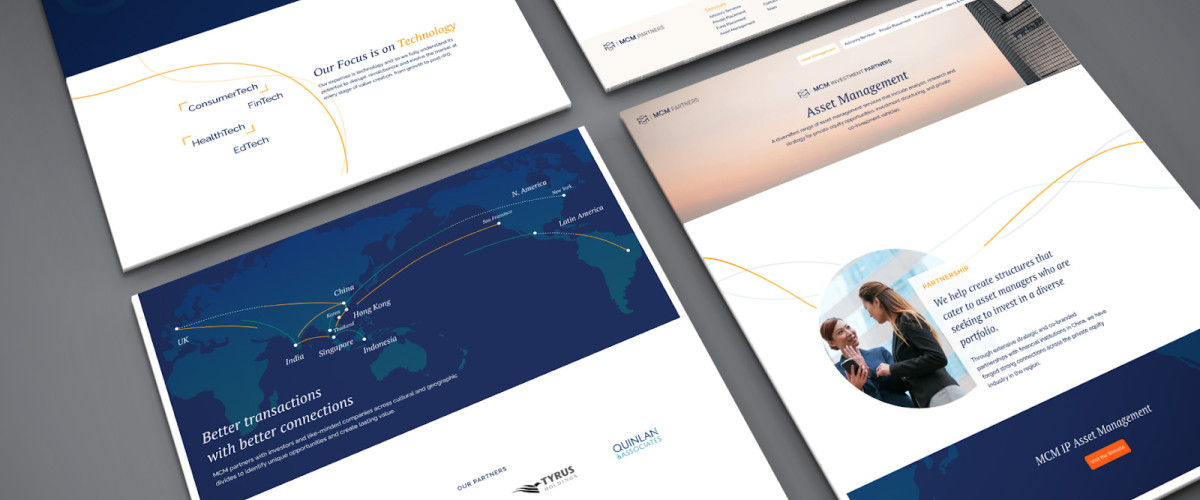 2.
Strategic Design & Development.
Once the flow of your site is set, we move on to design & production. We will work on the approved wireframes and build them up into high-fidelity prototypes. We add imagery, refine typography and graphic designs that match your brand's visual identity and target audience. We'll insert content that makes the site come alive. As we build and evolve the design of the site, you can test the designs on mobile and desktop and give us feedback as we go. The end result is a site that you can proudly share with your clients, that targets and segments your audience, and that clearly demonstrates your company culture, vision and benefits.
Our build process
Custom Development
Designed for you
Our websites are custom-made from the ground up. This means we don't use generic templates or 3rd Party services that charge annual fees.
No Wordpress
Better Security & Easy Updating
Unless specifically requested we build our sites using the Laravel Framework and Statamic CMS. This improves security, reduces chances of being hacked and makes updating your content a breeze.
Hosting
Easy Maintenance
Let us take care of server maintenance and hosting. Our servers are maintained in-house, so if you have any issues whether it's a hosting question or design update, just write us and we'll take care of it.
3.
Ongoing Support & Maintenance
Websites are never complete and we are here to support your site post-launch. Our proposals always include a training session so you can update the site yourself. We also help to remove the most annoying parts of website maintenance: keeping your system up to date, daily backups against server failure or human error and content updates. In case of catastrophe we are on call. Use a private WeChat or Whatsapp group to message our team and solve problems quickly, as they happen.
We always ensure that our sites have excellent SEO (Search Engine Optimization), meaning it's easily parsed by search engines and that we follow best practices in organizing your content. Post-launch we can also monitor and review your site's SEO performance over time and make recommendations on content changes to improve it.